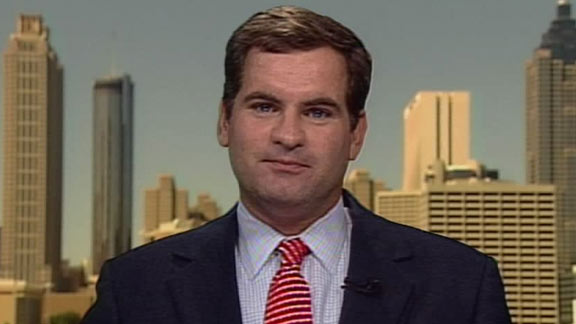 Game 1: SportsNation's burning questions for No. 7 Florida at No. 1 Alabama


Brian (Florida)
Mel, Should Florida have kept "Trey Burton" a secret until this Sat against Alabama? I think so. Now Bama coaches can plan on stopping this new Offensive Package Florida has.. What do you think?
Mel Kiper
He is a very versatile player. You have to get him in the game to evolve the offense. They weren't separating themselves from other teams and they needed something to flip that switch. This was a breakout game for them in life after Tebow. You have to see what you have. There are more games on the schedule than just Alabama. They needed to find weapons and they obviously found one in Burton. Full transcript
Game 2: SportsNation's burning questions for No. 9 Stanford at No. 4 Oregon


James (St. Paul, MN)
Ivan, What chance do you give the 2 visting teams this weekend? Florida and Stanford. I know you are a Stanford Alum so you cannot be biased
Ivan Maisel
And I grew up in Alabama, so maybe I can. Seriously, Florida is a young team going into a very tough place to play against a team that has been thinking about them all season. It's a tall order for the Gators. Stanford has the style to compete with Oregon. Whether that physical play and the talent of Andrew Luck can prevail in the toughest stadium in the Pac-10, I don't know. I would be more surprised by a Florida win than a Stanford win. Full transcript
Game 3: SportsNation's burning questions for No. 21 Texas vs. No. 8 Oklahoma


Ryan (Houston)
Last minute switch to a spread have any chance of working for Texas this weekend?
Big 12 blogger David Ubben
If I'm Texas, I shift to a little bit more of a pass-oriented scheme. The running game is just not working, and that's not going to change this week, despite what OU's rushing numbers say. For Texas, Gilbert is their best offensive talent, and the more the ball is in his hand, the better. They don't have any elite backs capable of changing games right now and the offensive line hasn't been impressive. Full transcript
Game 4: SportsNation's burning questions for No. 22 Penn State at No. 17 Iowa


Norm Parker's Doctor (Iowa City, IA)
Do you see Penn State's offense, and Royster specifically, suddenly turning things on or was Temple the fluke for the young QB and Royster?
Big Ten blogger Adam Rittenberg
Well Doc, hope Norm is doing better, first and foremost. Will be good to see him back soon. I don't think Royster's performance was a fluke at all. He's an All-Big Ten-caliber back, as he's shown the past few seasons, and Temple has a pretty stout defense. The concerns are still there in the red zone, though. If Penn State can't start punching it in for touchdowns, it'll be a tough Big Ten season. Full transcript
Game 5: SportsNation's burning questions for No. 11 Wisconsin at No. 24 Michigan State


Dizzle (Detroit, MI)
How much with MSU go up the rankings if they beat Wisconsin this saturday?
Big Ten blogger Adam Rittenberg
Good question, Dizzle, one I've been thinking about quite a bit. The voters don't seem to think much of Wisconsin, keeping the Badgers at No. 11 despite Texas' loss and a 70-3 Wisconsin win. I'd imagine Michigan State would enter the top 20, probably 16-18. Full transcript