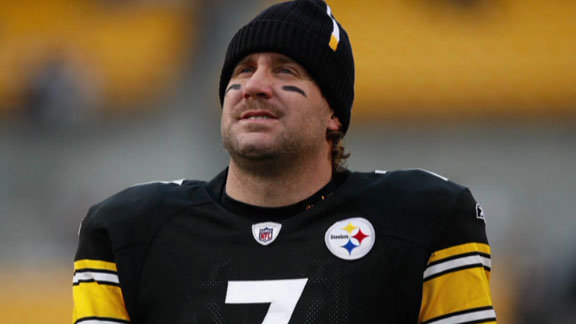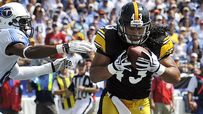 The Steelers are 3-1 to start the season, despite playing everyone this side of Bubby Brister and Mike Tomczak at quarterback while waiting for Ben Roethlisberger's suspension to run its course. Considering they didn't fare nearly as well during Troy Polamalu's extended injury absence last season, is it fair to suggest that the guy with the famous hair is the most valuable player on what the experts (and SportsNation) rank as the league's No. 1 team?
And if all of that is true, well, shouldn't Polamalu be in the MVP debate?
"If you subscribe to the "Troy's injury is the sole reason we didn't win last year" mentality, then yes. I, personally think that it was a 3-fold problem. 1) Polamalu's injury 2) Loss of Bryant McFadden without a suitable replacement 3) Aaron Smith's injury. We lost a key player at all three levels of the defense, and THAT is why the defense failed to produce last year. People need to stop saying that it was all because of Troy.'" -- SN commenter aj42na77
"Troy brings another dimension to the game. He has defined the way the position should be played. The true trick is finding another player that can bring all the things to the field that Troy does. We may never see anyone play the position this way again. Its been a real treat watching him perform during his career.'" -- SN commenter SteelBeam00
kardfan (illinois)
Mort: all things being equall...who's the best player in the N.F.L?
Chris Mortensen
Peyton Manning... Troy Polamalu there, too. I'm basing it on current play and history. There's about 10 guys I could mention, almost evenly split among offense and defense. Full transcript
Omar (Baltimore)
You like Polamalu more than Patrick Willis, DeMarcus Ware, and Nmandi Asomugha?
Chris Mortensen
See, that's like splitting hairs and Troy has more hair! But, yes, I think Polamalu impacts run and pass defense for Steelers. Those others are all great, all part of that mention of saying there are 10 players we could debate and it's fairly split among offense and defense. Full transcript