Dwight Howard's teammates need to stop making the Atlanta Hawks look like five Bill Russell clones if the Magic want to avoid a second loss at home, but it's nice to know you have the three-time defensive player of the year behind you. But is a great defensive center the most valuable defensive presence in sports? Will the Magic win their series?
"Dwight deserved this award, nobody was even close as far as I'm concered. But, when I look at his stats, I just can't help but think how Ben Wallace really dominated on D for 4 years. He could barely average 8 points a game, but his rebounding, block, AND steal averages where some of the best I've seen from a center. Dwight, you rock, but Ben, you were the greatest." -- SN commenter MontezATL
---
Most valuable defensive asset?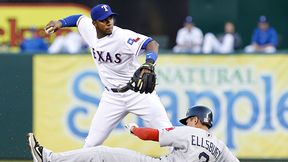 Howard can shut down the entire lane, but is that more valuable than what a defensive whiz like Rangers shortstop Elvis Andrus offers in the field?

---
Howard's defense or Durant's offense?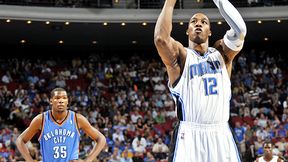 Howard is the defensive player of the year for the third time in a row, but Kevin Durant just won his second consecutive scoring title. Which is better?

---
Which team will win Game 2?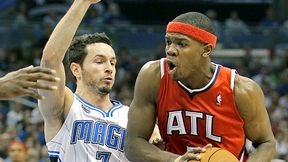 Howard's defense and offense (46 points) wasn't enough to lift the Magic in Game 1 against the Hawks, but will Orlando even the series Tuesday?