As an individual rivalry, LeBron James vs. Dirk Nowitzki doesn't have a lot of history to hype in advance of the NBA Finals. It's not Magic Johnson vs. Larry Bird. It's not even James vs. Kobe Bryant. But give it a few days. The two biggest stars in the NBA Finals are both looking for a first championship that would put the finishing touches on a new legacy.
"Not only has LBJ been a beast closing out all these games for the Heat, but he has also demonstrated that he is the best on-ball defender in the league. Shutting down a league superstar is no joke, and what he has done to Rose in the fourth quarters of these games is going to keep the supposed MVP up many a night." -- SN commenter clark41
"Dirk can do whatever the hell he wants; he is the MAN. I haven't seen a player play like that in more than 15 years, plus he's 7 feet tall, making shots off balance, fade aways, the whole nine. Don't think he can be stopped.." -- SN commenter ghengiskhan1206
---
Playoff MVP to this point?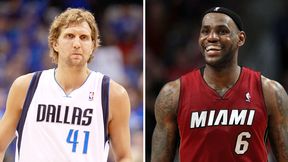 James is averaging 26 points per game for the Heat in the playoffs, while Nowitzki is second in the league at 28.4 points per game.

---
Better clutch player?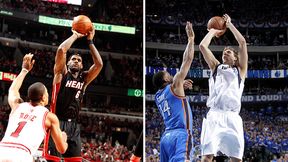 Both players entered the playoffs with questions about their acumen in big moments. Both answered time after time through three rounds.

---
Who needs the title most?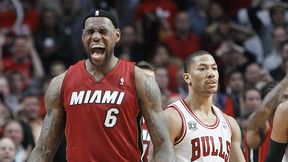 Winning a title was supposedly the reason James took his talents to South Beach in the first place, but would a title in year No. 13 help Nowitzki more?

---
More of an athletic marvel?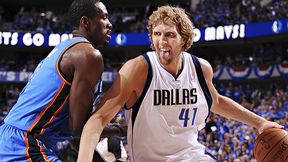 James' combination of size, power and vision is arguably unmatched, but is it more remarkable than a seven-footer with a game like Nowitzki?

---
Better basketball leader?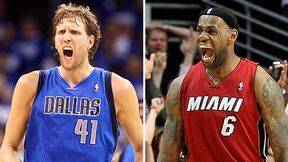 James took the Cavs to the NBA Finals once, the same number of times Nowitzki got there with the Mavericks before this season.