LeBron James started today by being compared to Dirk Nowitzki. He'll end it by being compared to Michael Jordan. Nothing against Nowitzki, but that's a pretty significant leap. Scottie Pippen, Jordan's erstwhile second-in-command, said on Mike and Mike this morning that, while Jordan may be the better scorer, James might actually be the better overall player. If anyone can measure up to His Airness, it's LeBron, but is Pippen premature in deeming James better than the man with six NBA titles?
"You can't compare anyone to Jordan period. Not yet until they get the rings and baggage to back it up. Jordan's perseverance is uncanny!" -- SN commenter ESPNJeffster08
---
The better scorer?
LeBron James has shown himself to be an offensive force almost without peer, but Michael Jordan seemed to be able to score at will.

---
Better defensively?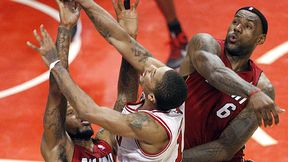 Jordan was a canny defensive player, evidenced by ranking second all-time in steals. James shows his defensive chops in more dramatic ways, such as his block of Derrick Rose on the last shot of last night's game.

---
More clutch?
Both players have hit their share of amazing game winners. Jordan's exploits are highlight-reel staples, while LeBron has been brazenly building his own legacy, almost single-handedly beating the Bulls in the fourth quarter on Thursday night.

---
Better supporting cast?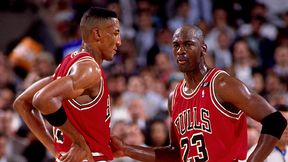 Much has been made of LeBron and the Big Three, but Jordan wasn't a one-man show. Pippen himself is in the Hall of Fame, and Dennis Rodman is set to be inducted as well.

---
Made teammates better?
One point that Pippen made was that James makes every player on his team a threat to score. Was he better at getting his teammates involved than Pippen's own legendary partner?

---
Does LeBron need multiple titles?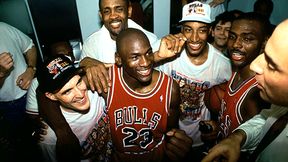 Michael Jordan had this kind of celebration six times in his career. LeBron hasn't had one yet. Does he need to win multiple titles to be in the consideration for greatest player of all time?

---
Better overall?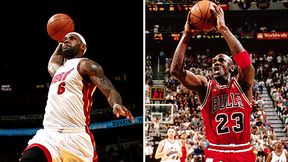 Now that you've considered the individual strengths of both players, who comes out as the better all-around player?