For most of the Bruins, last night was a pretty good one. An 8-1 laugher of a win will tend to do that for you. Nathan Horton's night, however, was much less fun. Horton was carried off the ice after a huge hit from Canucks defenseman Aaron Rome early in the first period. Horton lay motionless on the ice for several minutes, but was later reported to be able to speak and move his arms and legs. Was Horton's hit good hockey, or the vanguard of goonery?
"'Yeah they can suspend Rome for a game, but don't make it too long. Rome oughta get back out there and get what's coming to him. I don't think he meant to injure Horton, he meant to hit him hard and was willing to take a penalty. Unfortunately, Horton looked away and didn't see him and his head hit the ice very hard. Rome leaped at him. The initial contact might not have been that bad, but it was out of line. " -- SN commenter BernandezFan34
---
Was the hit dirty?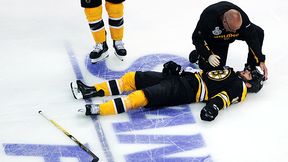 Rome seemed to launch himself into Horton, which is a big sticking point for some fans.

---
Punishment?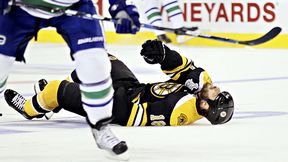 Rome was assessed a five-minute major for interference and a game misconduct. Should there be more in store for him?

---
What matters more?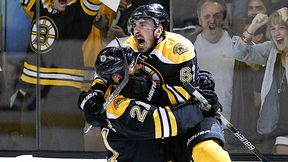 The Bruins responded to the hit with a flurry of goals. Is this a good sign for them for the rest of the series?