The Red Sox looked like the worst team in baseball for much of the first half of the season, but after last night's win over the Yankees, they're suddenly all alone in first place in the AL East. New York doesn't seem to have an answer for Boston, as they've lost six of their last seven to the Red Sox. Will the Yankees continue to be dominated, or will the remaining 10 games with Boston allow them to turn it around?
"'Lost in all the hoopla over yesterday's game is the very significant fact that the Sox only had to use one reliever, ex-Yankee Aceves, to go 4 2/3 innings and finish the win. That gives Tito a fully rested pen to back up Becks tonight. We need to keep the Yankees off the board because CC is going to be tough to score on." -- SN commenter momandapplepie
---
Beaten Burnett?
A.J. Burnett used to be a sure bet to beat the Red Sox -- when he was a Blue Jay. As a Yankee, he's 0-4 in eight starts.

---
Re-sign Ortiz?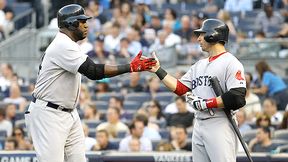 Two years ago around this time, David Ortiz looked done. This year, he looks like one of the best hitters in baseball.

---
Pedroia's struggles?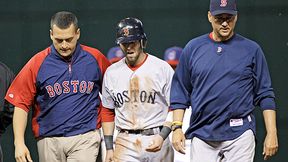 Dustin Pedroia has been struggling this season, striking out more times this year already than he did all of last year. Is he injured?