We're not suggesting the National League has become the Washington Generals to the American League's Harlem Globetrotters, but if someone throws a bucket of confetti in the face of 80-year-old Marlins skipper Jack McKeon, don't say we didn't warn you. David Schoenfield examined why the AL has such a pronounced edge on the field against the NL.
"Problem is the NL still wins its share of World Series, as does the AL. Therefore, I'm not sure many people care because it doesn't really matter. Personally, I prefer the NL game, but I am a self-described "baseball purist" who thinks bunting, hit and run, double steal, etc. should be a prominent part of the game." -- SN commenter nashvilleuproar
---
More of the same in 2011?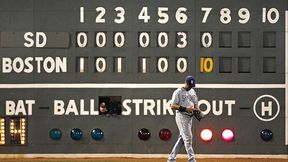 As Schoenfield notes, the AL's record in interleague play since 2006 is 762-582, including 50-34 this season. So is the AL still superior?

---
And the No. 1 reason is ... ?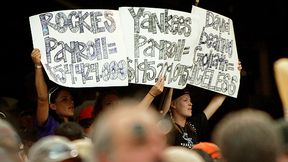 Schoenfield boils down the disparity to a handful of key areas where the AL has an edge, but which of those is the biggest factor?

---
Does the DH matter?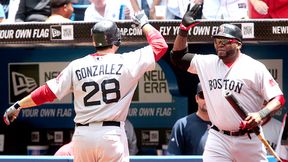 Red Sox skipper Terry Francona is talking about playing Adrian Gonzalez in the outfield in NL parks, so that he can keep both Gonzalez and David Ortiz in the lineup. That's not a problem he has at home with the DH. How big a deal is that extra big bat?