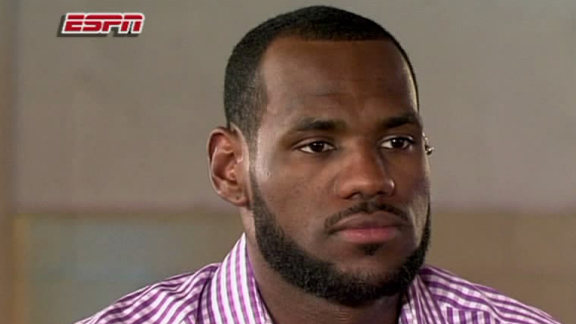 When it comes to remembering what you watched last July, we're guessing "The Decision" rates higher than "The Last Airbender" or "Dinner for Schmucks." With apologies to those cinematic masterpieces, LeBron James' televised announcement of his future employment plans was clearly the summer's blockbuster. Where do things stand 12 months later?
"The people who he really lost because of the botched presentation were the people who originally didn't care where he went and just wanted to see the verdict. Which was like 85 percent of the audience. And in alienating most of them, the mob, LeBron Raymone James went from well-known basketball-guy to evil basketball-Ponzi-scheme-guy." -- SN commenter tigerDB12MA
---
Are there any regrets?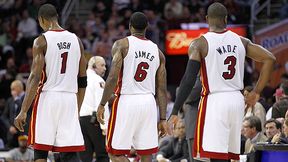 One year after taking his talents to South Beach, does LeBron regret the move, or perhaps just regret giving us that handy phrase?

---
Was Miami the best option?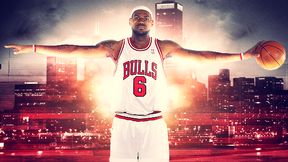 Three of five experts in a recent installment of ESPN.com's 5-on-5 series agreed the Heat were the best choice, but do you think he would have fared better in another uniform?

---
How do fans really feel?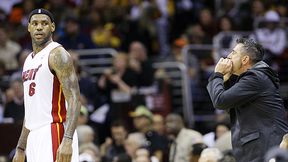 Even in a sports context, hate is a pretty strong word. But it's the word one out of four SN voters used to describe their feelings toward LeBron earlier this season. Have opinions softened?

---
Did it need to be that way?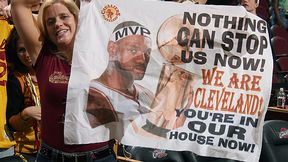 Whatever the word, it's clear a healthy percentage of SN doesn't care for LeBron James. But outside of Ohio, is that solely based on last summer?

---
Was David Stern the real winner?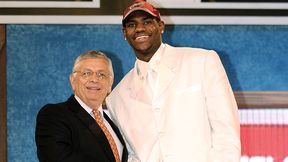 All right, so things look a little bleak at the moment for David Stern's league and its labor strife, but the 2010-11 season produced record ratings and plenty of interest.

---
Defining moment of a career?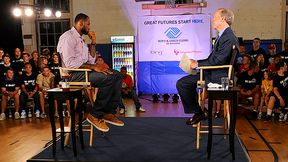 The 5-on-5 roundtable is unanimous in believing "The Decision" will never be forgotten. Working with that premise, will LeBron at least do something on the court that trumps it?