Before the Claret Jug (which Rory McIlroy will try to add to the U.S. Open trophy above) was awarded to winners of the Open Championship, golfers competed for the Challenge Belt, which the Open's official site describes as being "made of rich morocco leather, embellished with a silver buckle and emblems." We offer this information only to suggest we expect this year's winner to pay homage by breaking out an Aaron Rodgers-style celebration when the final putt goes down on Sunday. Rank the contenders | Rank British Open courses.
---
Rory McIlroy or the field?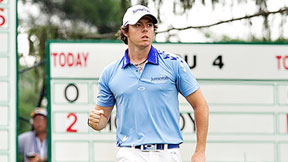 Rory McIlroy has as many major wins as Rich Beem and Todd Hamilton, so surely it's premature to put McIlroy in Tiger Woods' old role of taking on the field in a major ... right?

---
Will recent history repeat itself?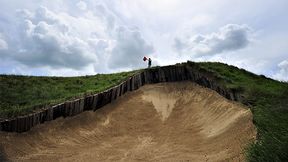 If McIlroy wins, he'll break a string of five consecutive first-time major winners. So whether it's him or another proven winner like Phil Mickelson, is experience a liability?

---
All the links you can handle?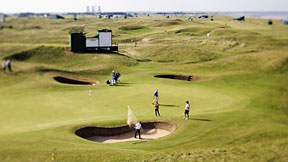 Huge bunkers, a scarcity of trees and an abundance of gorse and all the nooks and crannies you can handle? Do you wish for more of the links-style golf the British Open is famous for?

---
Isn't this Al Roker's department?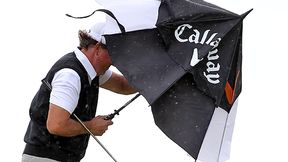 Extreme heat led to high scores when Ben Curtis won here in 2003, but generally, wind, rain and the accompanying chill have the most to do with making golfers miserable at the British Open.

---
Who tops your wish list?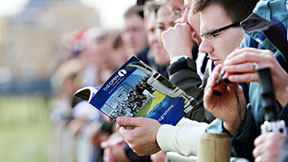 World No. 1 Luke Donald still needs his first major title, as does fellow Englishman Lee Westwood and long-suffering American Steve Stricker. As for Phil and Rory, well, you know their stories.

---
Red, white and battered?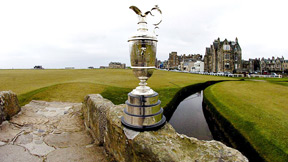 We haven't quite reached tennis-level panic alert just yet, but American golfers don't currently hold any major titles or the Ryder Cup, making the Claret Jug something of a Holy Grail.