Rory McIlroy's coronation may have to wait, but if the young star needs any reassurance that time is on his side, he need only take a look at 61-year-old Tom Watson drilling a hole-in-one during Friday's second round of the British Open. If McIlroy does the same, it will come in the 2050 Open Championship.
"Tom the ageless! Absolutely amazing! To win the Senior PGA at age 61 and then hit a hole-in-one and make the cut at the Open is unbelievable. Truly one of the greatest golfers of all-time.." -- SN commenter AaronHawk19
---
Who is the favorite now?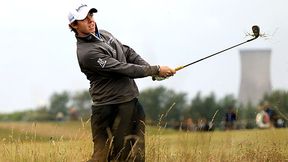 McIlroy is just four shots behind co-leaders Darren Clarke and Lucas Glover after a remarkable save on No. 18, but which way are you leaning when it comes to the Claret Jug?

---
Is age just a number around par?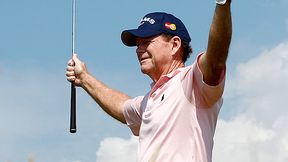 We feel a little uncomfortable putting the 61-year-old Watson in the company of a guy known by the "Executioner" nickname, but as long as there aren't scythes or black robes involved ...

---
Never too late for a first?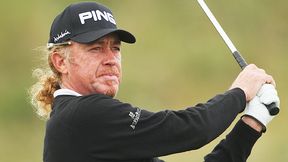 Speaking of age, 47-year-old Miguel Angel Jimenez seemed past the point where he'd win his first major. But are you cheering for the cigar-chomping Spaniard one shot off the lead?

---
Fancy seeing you here?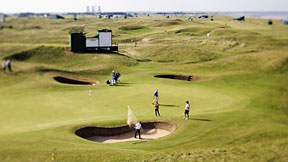 Chad Campbell's best finish in a major since losing the 2009 Masters in a playoff is a tie for 43rd in the 2009 PGA. Tom Lehman is 52 years old. Davis Love III is 47 and won his lone major in 1997.

---
Wrong island to play on as No. 1?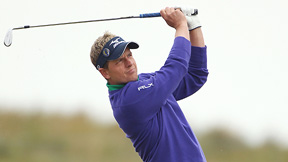 World No. 1 Luke Donald won't get his first major after missing the cut, but is that more disappointing than a No. 1 without a Slam title exiting Wimbledon in the fourth round?