One thing we've learned about the Braves and Pirates getting together is you can count on a memorable ending at least once every 19 years. Following in the (slow) footsteps of Sid Bream in 1992, Tuesday's game ended with a play at the plate, this time in the 19th inning with Braves runner Julio Lugo sliding, Pirates catcher Michael McKenry tagging and umpire Jerry Meals ... well, we'll let you handle that part.
"A terrible call is something that no one in the world tries to argue as it being the right call. Like the blown call on the perfect game last year. This is a close play that a lot of people subconsciously think, since the ball beat him by a mile, there is no way the catcher didn't make the tag." -- SN commenter tview07
"I hate anything Pittsburgh sports ... but man, the Pirates got hosed. I can't believe anyone's actually questioning whether the tag was actually made." -- SN commenter palmer2johnsontd
---
Was it clearly the wrong call?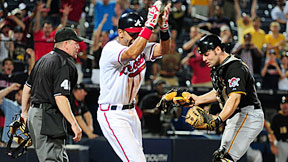 With the score 3-3 in the bottom of the 19th, Lugo tried to beat the throw home on a grounder. He clearly didn't do that, but did McKenry clearly apply the tag?

---
Is Jim Joyce off the hook?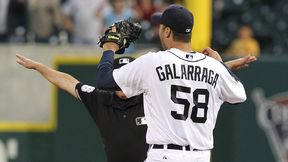 The buzz of "worst call ever'' has already started. It's a long list of competitors, but one of the most recent was Jim Joyce's call at first on the play that broke up Armando Galarraga's perfect game.

---
The joy of the human element?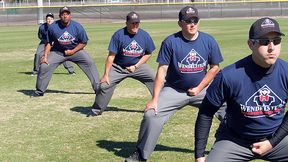 When it comes to umpiring technology, the next generation is, well, literally the next generation of people training to be umpires. Is that part of baseball's charm?

---
Should there be consequences?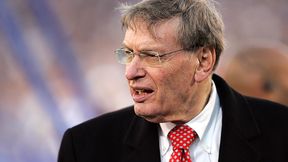 If an umpire is shown to miss a call, should Bud Selig sit him down? For his part, Meals later said, "I'm guessing he might have got him, but when I was out there when it happened I didn't see a tag."