Forget Harry Potter and Lord Voldemort -- the power of the hoodie may be about to get its ultimate test. Adam Schefter reports that the Patriots are set to acquire Albert Haynesworth from the Redskins in exchange for a fifth-round pick. Bill Belichick has worked his magic before with supposed malcontents like Corey Dillon and Randy Moss, but can he do the same here with a player who even Mike Shanahan couldn't keep in line?
"Do the Pats no longer run the 3-4? Thought Albert was dead set against it. Either way it's a steal for the Pats. Redskins are really making themselves look stupid this offseason. Oh wait, that's every offseason." -- SN commenter doncraw
More moves: Donovan McNabb | Kevin Kolb | Sidney Rice | Santonio Holmes | Matt Hasselbeck | Johnathan Joseph | Reggie Bush
---
Is Bill Belichick pushing his luck?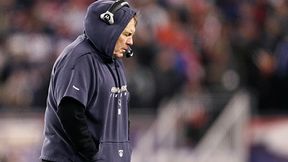 Not many would question Belichick's ability to get the most out of players, but even for a team that some feel needs help on the line, is Haynesworth a worthwhile risk?

---
What's the deal with Haynesworth?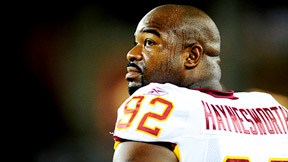 Just three years ago, Haynesworth was coming off back-to-back All-Pro selections. But at 30 years old, are body and mind both concerns?

---
Who is the master at this?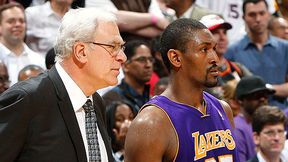 As mentioned, Belichick has some history with reclamation projects, but is that more impressive than dealing with Ron Artest and Dennis Rodman?

---
Better player coming or going?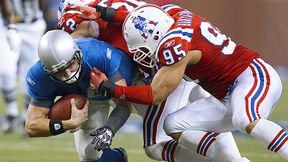 Even as the Patriots add Haynesworth, they wave goodbye to Tully Banta-Cain, who totaled 14.5 sacks in the past two seasons.