A pitching duel between Justin Verlander and Jered Weaver proved also to be an etiquette lesson en route to a win for the Tigers. First came Weaver getting ticked off and tossed out after he felt Magglio Ordonez and Carlos Guillen admired home runs, drama that almost overshadowed Verlander flirting with a no-hitter despite Erick Aybar's attempt to break it up with a late bunt. Can someone break out the unwritten rulebook again?
"In the top of the eighth, Aybar bunted to show up Verlander because of what happened the previous inning, and that was bush league. Some people say he was just tryin to get on, but IMO that was just backing up Weaver -- you DON'T BUNT to end a no-hitter after six innings. Everyone knows that." -- SN commenter spoiler9999
---
Was Magglio Ordonez out of line?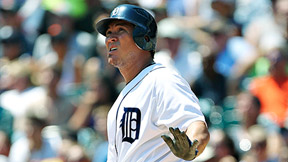 Ordonez claimed innocence in standing at the plate after hitting his third-inning homer, suggesting he was waiting to see whether the ball would stay fair.

---
Was Carlos Guillen out of line?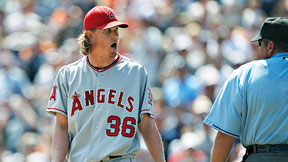 There isn't much debate about Guillen's intentions in staring down Weaver after hitting his seventh-inning homer. But after Weaver barked at his teammate earlier, was Guillen within his rights?

---
Was Erick Aybar out of line?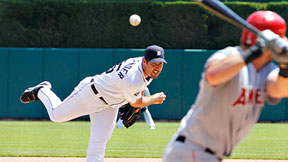 After Weaver was ejected for throwing at the batter who followed Guillen in the seventh, Aybar led off the top of the eighth with a bunt, reaching on Verlander's error and eventually scoring.

---
Which pitcher had grounds for complaint?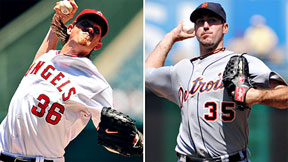 Verlander suggested that bunting to break up a no-hitter is "bush league," while Weaver's words, even pixilated in the video above, make his feeling on home runs clear.