It's no South Beach, but Philadelphia is getting pretty good at amassing talent. Just as the Phillies shook up baseball by adding Cliff Lee to Roy Halladay and Cole Hamels, the Eagles turned heads in the NFL by adding Nnamdi Asomugha to Asante Samuel and Dominique Rodgers-Cromartie. But will Samuel stick around to make it a full-fledged superstar trio?
More moves: Donovan McNabb | Albert Haynesworth | Kevin Kolb | Santonio Holmes | Matt Hasselbeck | Sidney Rice | Reggie Bush | Johnathan Joseph | Plaxico Burress
---
How many is too many?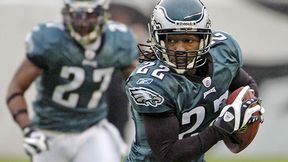 Samuel reported to camp Monday, but he sounded less than enthused about any uncertainty with the team's secondary depth chart. Are three good cornerbacks the perfect number or one too many?

---
Who is Asomugha's Robin?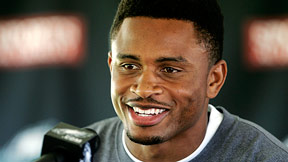 We're going to go out on a limb and say the grinning new guy is locked in, but who should be paired with him: the 30-year-old Samuel or the 25-year-old Rodgers-Cromartie?

---
The perfect arrangement?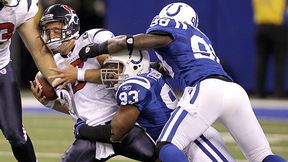 It won't be Asomugha and Darrelle Revis, but the Eagles will have two shutdown corners. Is that a bigger defensive prize than two elite rushers like Dwight Freeney and Robert Mathis?

---
Who was the real prize?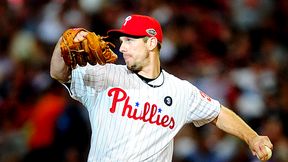 Lee was surely going to the Yankees or Rangers. Asomugha was destined for the Jets or Texans. In which case did Philadelphia pull a bigger coup?