Alex Rodriguez playing poker with Matt Damon, Ben Affleck, Tobey Maguire and Leonardo DiCaprio sounds like a "Saturday Night Live" skit waiting to happen, but Major League Baseball apparently isn't laughing about allegations that the Yankees star participated in at least two illegal, underground poker games. Is this a big deal or a big overreaction?
"There are a lot of people going 'ho hum' about this, when really you should not. Re-read the information: He was participating in ILLEGAL (important qualifier) gambling activities. We don't know yet for how long, or for how much each game (only 'high stakes'). We don't know how much he lost." -- SN commenter From Tusk Til Dawn
"Why does baseball get to legislate on A-Rod's personal life? I'm not a huge fan of the guy, but a suspension/ban should not be on the table here. Why does the MLB front office get to control every aspect of the players' lives?" -- SN commenter Chippermt
---
Should a suspension be on the table?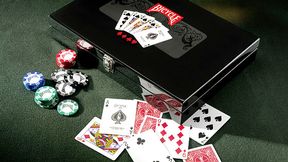 MLB warned Rodriguez about questionable poker games in 2005, but the games in question here allegedly took place well after that.

---
Much ado about nothing?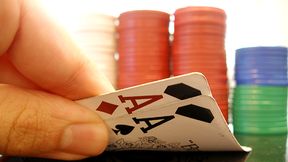 Shoeless Joe Jackson and Pete Rose are names that remind us how seriously MLB takes gambling, but that was gambling on the sport. Does illegal poker set off alarm bells?

---
Headache the Yankees didn't need?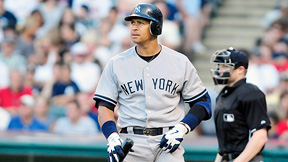 Rodriguez has played more than 1,100 games for the Yankees, posting a .945 OPS, hitting 281 home runs, twice winning AL MVP and playing a key role in winning the 2009 World Series.

---
How will we remember A-Rod?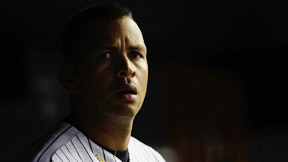 Baseball Reference lists Hank Aaron, Frank Robinson and Willie Mays among the players most similar to A-Rod through age 34. Does everything else outweigh that?