Are we really ready for a world in which LeBron James and Tim Tebow are united? At least in the world of Twitter, that was the case Wednesday, when James (@KingJames) defended Tebow (@TimTebow) from what the basketball star felt was unduly harsh criticism coming from ESPN's Merril Hoge (judge for yourself in the video above). Can you handle two superstar empires intersecting, 140 characters at a time?
"No matter what Tebow does, because he is not the traditional QB, he'll get trashed. Like LeBron he will have to win multiple championships to get any credit. The problem with athletic QBs like Tebow is that NFL coaches have not learned how to use them. They are trying to fit a square peg into a round hole." -- SN commenter vwrice
"Good move by LeBron to try to associate himself with one of the most well liked guys in sports in Tebow. Not sure it will work, but definitely a better PR play than the other stupid stuff he tweets/says!" -- SN commenter frodogone
---
Have you seen enough?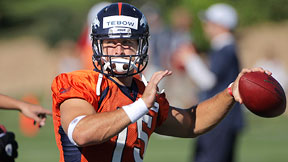 We talked about Tebow's career prospects yesterday, but since we're talking about strong opinions, do you have one about Tebow?

---
Who has the real Achilles' heel?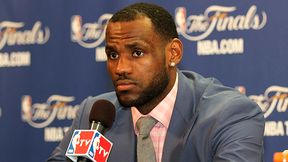 Accuracy and throwing motion have long been topics of debate for Tebow, while one look at the comments on this story proves plenty of people still think James isn't tough enough in the clutch.

---
Follow the leaders?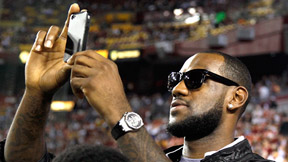 As of early Thursday morning, James and Tebow had 2,519,671 Twitter followers between them (most were for James' @KingJames account).