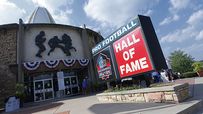 The Rams and Bears won't be on hand to play football, but that won't stop the football world from gathering in Canton, Ohio, to welcome Richard Dent, Marshall Faulk, Chris Hanburger, Les Richter, Ed Sabol, Deion Sanders and Shannon Sharpe to the Pro Football Hall of Fame. Now the question becomes who might we welcome next year? Vote: Who else should be in the Hall of Fame?
---
Marshall Faulk or Eric Dickerson?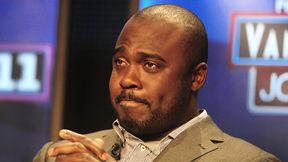 Faulk ranks 10th in all-time rushing yards, three spots behind Dickerson, but Faulk is 18 places better than Dickerson in career all-purpose yards.

---
Which team got Deion's prime time?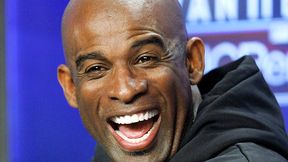 There's no cap dilemma in Canton, unlike the Baseball Hall of Fame in Cooperstown, but which team could best claim Sanders as its own?

---
Who was the better Sharpe?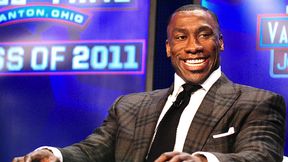 Shannon Sharpe earned his place in Canton, but was brother Sterling, who totaled 214 catches, 42 touchdowns and nearly 4,000 yards between 1992-94, better before injuries stopped him?