Maybe it wasn't Willis Reed limping out of the tunnel for the Knicks. Maybe it wasn't Tiger Woods winning the U.S. Open on a broken leg. Then again, maybe it was. Brad Keselowski was a question mark to start Sunday's race in Pocono after breaking his left ankle in a crash earlier in the week. Well, not only did he start the 500-mile race, but he finished first.
As Golden Tate learned recently, it doesn't pay to question the athletic merits of NASCAR drivers, but did Keselowski's feat transcend racing?
"I'm a Matt Kenseth fan through and through, but man, Brad Keselowski earned all my respect today and any race in the future. Not just the fact of him finishing the race, let alone winning it, but also what he said in victory lane. And to think some people don't call these guys athletes." -- SN commenter Pussycat1733
"It's a nice story, but I was able to ace an accounting test at school last year with a broken ankle. Seeing as neither me nor Keselowski are professional athletes, I don't understand the praise." -- SN commenter RedWhiteSox69
---
Does it make the list?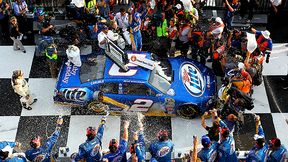 Keselowski badly needed a win to improve his wild-card position in NASCAR's playoff system, so he got behind the wheel days after a head-on collision with the wall.

---
Was it a rain-aided feat?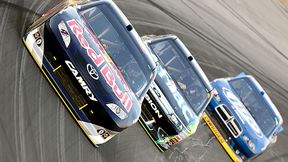 Kurt Busch applauded Keselowski's feat as an "Iron Man" display, but did the lengthy rain delay during the race diminish that at all?

---
What about recent history?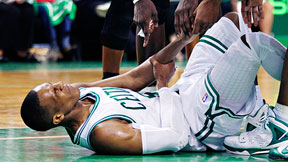 Shortly after dislocating his elbow in the third quarter of a playoff game against the Heat, Rajon Rondo, elbow popped back into place, returned and finished the game with essentially one arm.