With even an average season by his standards, Chris Johnson could crack the top 75 in all-time NFL rushing yards by the end of the season. This tells you that Johnson is very good. It also tells you something about the shelf life of NFL running backs. So is it any wonder he's holding out for a big payday, even as the Titans say they will make him the league's highest-paid running back?
"I'm all for players getting what they deserve, and let's be honest ... neither players nor owners "honor" their contracts. But CJ and his agent opted for an original five-year deal and wouldn't take a standard four-year deal (rookie contract). So they went for more guaranteed money and kind of lost that gamble when CJ hit it big." -- SN commenter chrisroe77
"He SHOULD honor [his contract]. But he has all right not to. It's sports, but it's also a business. If he knows his services are EXTREMELY valuable and he's getting paid peanuts, then he should withhold his services." -- SN commenter packtosh
---
Is there a debt ceiling invovled?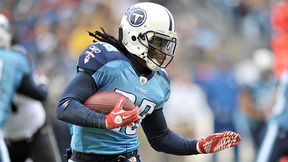 Johnson has two years remaining on his current deal, but he wants a new deal in place before he reports to camp. The Titans want him to show up, even if he doesn't practice, before a deal is struck.

---
Are runners allowed to be selfish?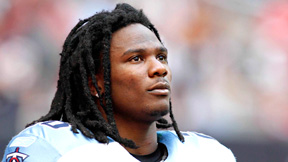 Johnson carried the ball 925 times in his first three seasons -- 257 more carries than Ray Rice in his first three seasons. So is getting paid before the wear starts to show an understandable gambit?

---
Does season depend on Johnson?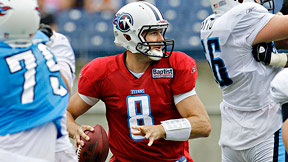 The Titans finished 6-10 last season, although they outscored opponents overall. Add a new quarterback, Matt Hasselbeck, and are the playoffs within reach?