It's all fun and games until Jim Irsay sends Adam Vinatieri, Dwight Freeney, Jeff Saturday and a plane to Mississippi. With suggestions abounding that Peyton Manning may not be ready to start the regular season, Colts owner Jim Irsay tweeted over the weekend that he was in Brett Favre's hometown of Hattiesburg, Miss.
"I'd be trying to get Kurt Warner to come back well before Brett Farve." -- SN commenter drinkingbeerisasport
"Favre wouldn't help the Colts now. Besides being old, he's out of shape, doesn't know the plays or personnel. It would take weeks for him to get in a position to help the team. That is why he had a poor year last year -- after a great year the season before. He showed up at camp really late, and that doesn't work when you are 40." -- SN commenter vamagman
---
Take a left at Albuquerque?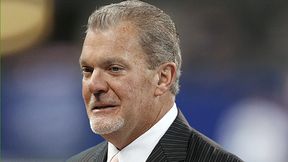 "Brad,I'm in Hattiesburg...is it right or left at the Firechief?" -- Jim Irsay on Twitter (@JimIrsay)

---
Who will hold the record?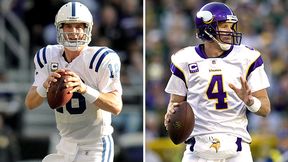 If Favre stays retired, Manning needs just 110 touchdown passes to break his record. But is this slow recovery from neck surgery an indication that age may catch Manning first?

---
Meeting of the masters?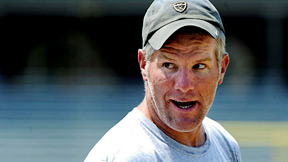 Manning and Favre in the same city would be a collision of two of the all-time greats. All-time great quarterbacks, sure, but also all-time great commercial stars.