Can Jered Weaver silence AL hitters and Scott Boras? Can we get this guy to take a look at the economy? A Boras client, Weaver is reportedly set to sign a five-year, $85 million extension with the Angels. But if the club's long-term future looks bright, the short-term outlook is less clear. Despite bouncing back from a funk with four wins in a row, the Angels are four games out in the AL West. Rank 'Em: Your MLB Power Rankings.
"Great signing, works well for both parties (although I'm sure he could have squeaked a few more million from some other pitching-starved club had he tested the FA waters), and what I like most is the class and style both parties showed in working this out midseason." -- SN commenter Jaminus Sweetimus
---
Was there a hometown discount?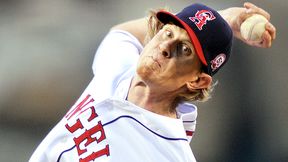 A local kid who went to Long Beach State, Weaver could have tested free agency after next season. Did he cut the Angels a break by taking this extension?

---
Jered Weaver or Clayton Kershaw?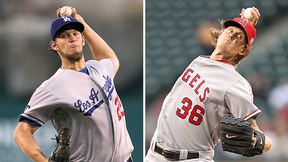 Weaver is riding high, but he's also 28 years old. Would Clayton Kershaw, 23, be a safer investment with a 3.01 ERA in 109 career starts for the Dodgers?