We're not shocked there was video this week of a baseball player in the field not paying attention during a pitch. We are a little surprised the scene played out in Wrigley Field instead of Williamsport, Pa., and the Little League World Series. After taking plays off Sunday, Cubs shortstop Starlin Castro got the day off Monday. Is he trying to out-Zambrano Carlos Zambrano as a talented headache in the Windy City?
"I get so tired of people saying, "He's only 21." Yes, he's 21, but he acts like a 10-year-old. And that's probably an insult to 10-year-olds everywhere. And he's been playing professional baseball for how many years? Cubs need to stop his little whiny attitude now before he gets even more full of himself than he is now. I don't think MLB needs another Carlos Zambrano." -- SN commenter mopapa
"I'm pretty sure that Quade didn't ignore it, he just didn't catch it during the game. I would think that Quade not paying attention enough to see his shortstop not paying attention would be just as bad, if not worse, than Castro doing it in the first place." -- SN commenter matthollabak1
---
Is Starlin Castro part of the problem?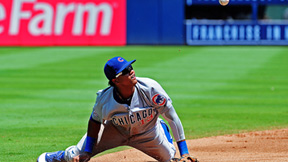 Castro is 21 years old and already has 300 hits, but was Sunday's display evidence he may not be part of changing the culture in Chicago?

---
When watching is a bad thing?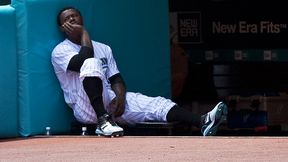 Is Castro standing and not watching worse than Hanely Ramirez jogging as he watched the progress of a ball he kicked into the outfield last season?

---
Argument for a second season?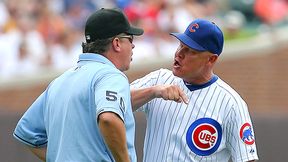 It was Cubs manager Mike Quade who called Monday a "mental day off" rather than a benching. Is the rookie manager in over his head or doing the best he can with a tough gig?