Wouldn't it have been fun to see Cam Newton's undefeated Auburn Tigers play Andy Dalton's undefeated TCU Horned Frogs last season? Oh well, an NFL preseason game is almost as good, right? Right? While Thursday's game between the Panthers and Bengals was meaningless, what did it tell you about the rookie quarterbacks?
"I find it hilarious how Dalton looked AWFUL the last two games, but somehow he is great after ONE game. The bengals are still terrible. Their O-line still can't protect the rookie long enough for him to read the field. At least Cam has his feet. Granted, he hasnt WOWED anyone. He still has a much higher upside than Dalton." -- SN commenter packtosh
---
Better short-term future?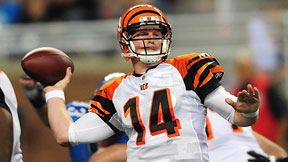 Dalton competed 11-of-17 passes for 130 yards and a touchdown, while Newton completed 6-of-19 passes for 75 yards and no touchdowns (he did run for a score and gained 49 yards on four carries).

---
Better long-term future?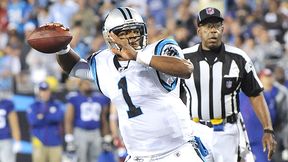 Can a second-round pick ever outplay a No. 1 overall pick like Newton? Well, the debate seems to rage on when it comes to Drew Brees and Michael Vick as products of the 2001 draft.

---
What about that other guy?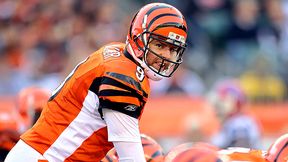 Carson Palmer didn't throw any passes Thursday night, mostly because he wasn't in the stadium. Will we see Palmer in any uniform this season?