CC Sabathia scattered 10 hits and two walks in six innings against the Red Sox on Tuesday night, and fans of the Yankees must be thrilled to have "scattered" back in the vocabulary. Sabathia has now allowed 43 hits and 12 walks in 31 innings against the Red Sox this season, but 10 strikeouts helped ensure the runners didn't haunt him this time. So is all right with the world of Sabathia?
"To all Yankees fans: Don't get too excited about this win. Was it a big win? Yes. However, the next two games (Hughes vs. Beckett and Burnett vs. Lester) are the Red Sox' to lose. (And I´m a Yankees fan, by the way.)" -- SN commenter Ellande31
"CC showed a lot of heart tonight. And some of those zeroes were from our pen. They came up big for us tonight. The big boy's a gamer." -- SN commenter nyyankeefanforever
---
Was it a statement win?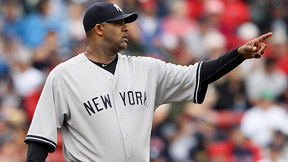 Sabathia has a Cy Young, he's carried teams on his back and he's dominated every team except the Red Sox this season. But did he have something to prove Tuesday?

---
Did Joe Girardi make the right call?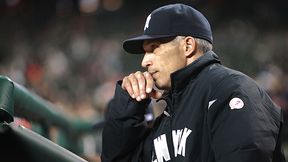 Sabathia had already thrown 109 pitches after five innings, but Girardi sent him back out to protect a 4-2 lead. Was it the right call?

---
Bigger mountains to climb?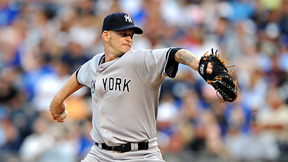 Did the Yankees get the one win they needed by getting Sabathia over the hump, or would A.J. Burnett shining tonight be a bigger deal?