Chipper Jones looks like a pretty good No. 1 overall pick no matter which standard you use. When you consider Jeff George (NFL) and Derrick Coleman (NBA) were also No. 1 overall picks in 1990, well, Jones looks positively legendary. But on the day after Jones hit his 450th career home run, is he making a case as one of the best ever? Rank baseball's best third basemen.
"Chipper better than Brett? I just don't t see it. Brett loses on reliability, never really amassing a long stretch of 150 games seasons. Other than that, I don't see an argument. Brett's 1975-81 seasons are historic, and there's nothing in Chipper's resume to approach them." -- SN commenter charles_worrall
"Chipper Jones is the best offensive 3B of all time. I don't think Mike Schmidt ever hit .300 in his career, Chipper has a .300 career average. Also, for someone who hit for power, he never strikes out more than he walks. Chipper is one the few "sluggers" in the modern era that has never struck out 100 times in a season." -- SN commenter terrence0258
---
Was this the last milestone?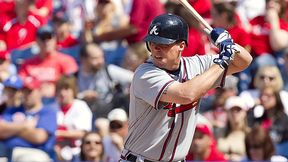 Jones already said he's coming back for 2012, and his contract even includes a club option for 2013. So does he have time to hit 50 more homers?

---
A challenger in the wings?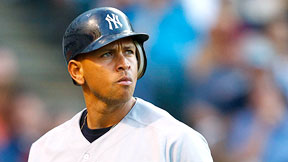 Alex Rodriguez has played more games at shortstop than third base, but that may change in the next year or two. Will that change the debate?