Fans in San Francisco watched meaningful baseball deep into October a year ago. Will the season be all but over by Labor Day this time around? The holiday weekend brings a three-game series between the Giants and Diamondbacks at AT&T Park, with the latter leading the NL West by six games over the defending champions.
"hoping the giants show up and sweep this weekend, I would love to see the Gaints, Cards and Braves put some pressure on the division leaders, or we are in for one boring Sept.." -- SN commenter Korzaggl
"They put the whole season on the pitching staff and Buster Posey. When the reigning ROY that hit fourth and led the Giants over the two-time NL champs in the playoffs went down, Sabean was exposed. But let's not pretend like Posey isn't one of the most valuable players in baseball." -- SN commenter SFeleven
---
What needs to happen?
The NL West has seen memorable comebacks, but even with three more games between these teams, is it sweep or bust for the Giants?

---
The collision that changed a season?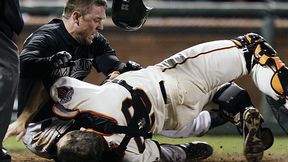 The Giants led the division on May 25, the same day Buster Posey found himself on the wrong end of a collision with Scott Cousins.

---
Architect of a dethroning?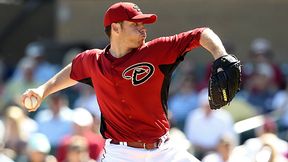 Diamondbacks ace Ian Kennedy faces Tim Lincecum on Saturday, but is Kennedy already his own team's MVP?