It's safe to say more people know what Maryland's state flag looks like this morning than was the case yesterday. Maryland opened the Randy Edsall era with a big win, beating Miami 32-24, but that wasn't necessarily the news out of College Park. The Terrapins' new look, including helmets celebrating the state flag, had everyone playing Tim Gunn.
"I believe whoever is designing these uniforms has watched to many Transformers movies. I think we need to go back to original uniforms." -- SN commenter Mike74732
"Looking at the combos that Maryland could go with, the matted black (similar to VT in their opener last year) in the all-white jerseys and pants would have been better. I understand it was representing the state flag, but they are not working. Boise State had the best unis of the weekend." -- SN commenter derekc217
---
Bold statement or big blunder?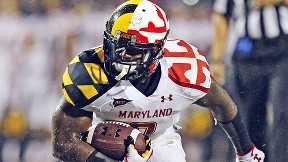 Anything that gets the likes of LeBron James, Bill Simmons and Marcellus Wiley tweeting is notable, but did Maryland go too far?

---
Did Maryland overshadow itself?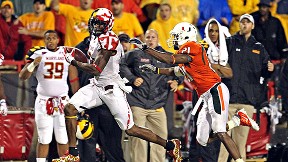 With a new coach and a budding star quarterback, Maryland beat Miami for the first time since 2006. But is that the takeaway?

---
All things in moderation?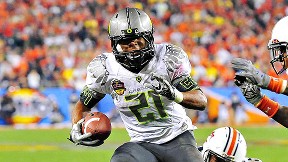 Maryland took things to a new level, but no school embodies the new era of uniforms quite like Oregon. Do you like uniform innovation more than tradition?

---
Opening week fashion winner?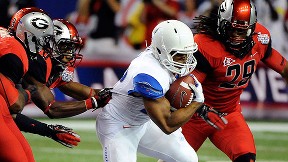 Maryland wasn't the only team to use a national spotlight to debut a new look. Did either Georgia or Boise State look better?