Who says there isn't any drama in baseball? All right, pretty much anyone looking at the standings in any race that isn't the AL West. But Labor Day offered hope of at least one chase that may go down to the wire. Cliff Lee recorded his sixth shutout, the most in more than a decade, as the Phillies beat the Braves. The team's lead is safe in the NL East, but does either Lee or Roy Halladay lead the NL Cy Young race? Rank baseball's best pitchers.
"I think Cliff Lee will win it. June: 5-0 with 0.21 ERA. August: 5-0 0.41 ERA. Six shutouts. If he finishes the year anything like how he pitched his last six starts (0.37 ERA), he has to win the award. Halladay and Kershaw are great; Lee is unbelievable." -- SN commenter johnjyuuu
---
The leader after Labor Day?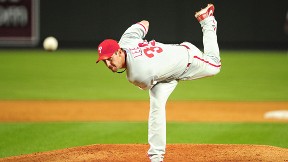 Lee has the shutouts, but Roy Halladay leads the NL with seven complete games, Clayton Kershaw with 222 strikeouts and Kennedy with 18 wins.

---
Is the staff living up to the hype?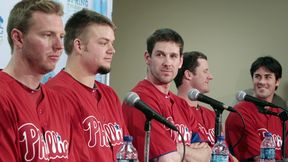 Lee, Halladay and Cole Hamels are rolling along, but Roy Oswalt and Joe Blanton have just 24 starts and eight wins between them.

---
Who gets the ball in October?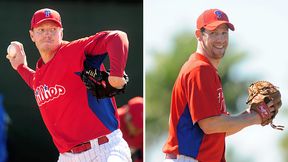 Lee is 7-2 with a 2.13 ERA in 76 career postseason innings. Halladay is 2-1 with a 2.45 ERA in 22 postseason innings.