Look on the bright side. At least this time the United States lost to a country with a bigger population than New York City. A rough few days for U.S. Soccer continued Tuesday with a 1-0 loss against Belgium in Brussels. That came on the heels of last week's home loss against Costa Rica. When it comes to our soccer development, does grumbling about the new coach count as progress?
"I knew it! Go hire some supposed soccer guru from outside the U.S. and he will make the waters part. NOT! The bottom line is we have to get a better more creative system from youth." -- SN commenter CanaryGal
"Seriously people, this game had as much meaning as an NFL preseason game or an MLB spring training game. Sure, it's nice to win, but it's all about testing players and systems." -- SN commenter jpo598
---
Signs of improvement beyond score?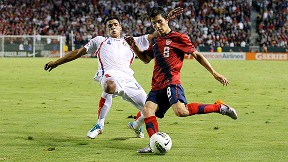 The Klinsmann era has featured more time for players like Brek Shea and Jose Torres (above vs. Costa Rica), who earned high marks from Leander Schaerlaeckens against Belgium.

---
What is Klinsmann's job approval?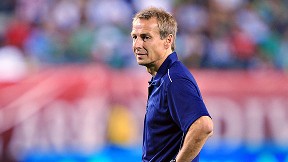 Even Cowboys and Notre Dame coaches usually get at least a three-game honeymoon, but what's your take on what you've seen from Klinsmann?

---
Three years and counting?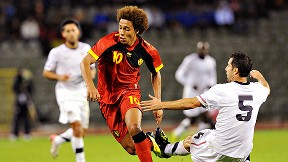 The U.S. has some time before the start of World Cup qualifying, but are you feeling at all nervous about making plans for Brazil 2014?