September 12, 2011
Sep
12
Serena Williams probably doesn't need the money gained from winning the U.S. Open anymore but if she continues to rack up fines for her conduct, it wouldn't hurt. The 13-time major winner was dinged for $2,000 for her verbal abuse of the chair umpire in Sunday's final against Samantha Stosur after being called for yelling during a point. Is Williams in danger of becoming more known for serving up drama rather than aces?
---
Right punishment?
Serena Williams avoided the dreaded "major event" tag by the USTA that would have significantly increased her fine.

---
Did Serena lose to her temper?
Serena Williams gave full credit to Samantha Stosur after the match for playing her best game, but did Williams' temper give Stosur the opening she needed?

---
Losing fans?
Once known for her punishing forehands and blistering serves, these days Williams is known as much for her verbal assaults on chair umpires at the U.S. Open.

---
Do-over?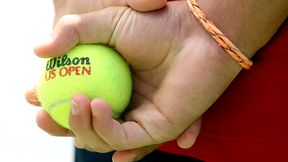 Serena Williams' interpretation of the rule was that the point should have been played again. Regardless of what the rule book says, what would you prefer to see?