September 13, 2011
Sep
13
Novak Djokovic is clearly the best tennis player in the world this season, but is he better than John McEnroe, Rod Laver or a younger version of Roger Federer? Djokovic's U.S. Open win was his third Grand Slam title this season and improved his 2011 record to 64-2 in all matches. McEnroe was 82-3 with two Slams in 1984. Federer was 81-4 with two Slams in 2005. And Laver won all four Slam titles in 1962 and 1969.
"I always said Rafa would be done before he hits 29 or 30. And if Novak keeps beating him and if he gets hurt again, then we may see it soon." -- SN commenter pac7196033
"After John McEnroe's amazing 1984 season, where he only lost 3 matches, he was never the same player. He won just about everything that year, just like Novak did this year. He was around the same age as Novak is now. Very interesting to see how Novak responds next season. I would expect him to do well. We'll see." -- SN commenter Steven66305
---
In the midst of making history?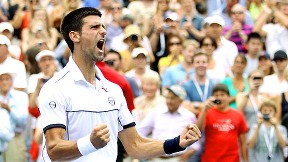 Novak Djokovic isn't done yet in 2011, but with the calendar's final Slam in the books, is he in position for the greatest season ever?

---
A trend or an aberration?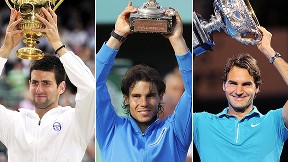 Djokovic clearly has bragging rights for 2011, but will Rafael Nadal or Roger Federer take back the throne in 2012?

---
Do wins equal popularity?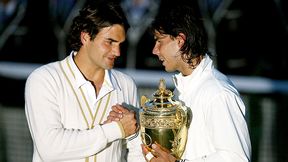 Djokovic went through Federer and Nadal in the U.S. Open, but do the two losers in the Big Apple still win the rivalry debate?

---
Novak Djokovic or Rory McIlroy?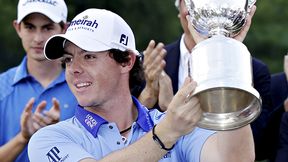 Rory McIlroy won one major title to Djokovic's three this season (not to mention the one Djokovic already had). But given golf longevity, who will come out ahead in the long run?