September 13, 2011
Sep
13
Aaron Rodgers and Drew Brees got things started with a bang. Cam Newton spiced up Sunday. But Tom Brady used "Monday Night Football" to remind all challengers to the throne that they need to go through him. After opening his 11th season with 517 passing yards and four touchdowns against the Dolphins, how close is Brady to all-time bragging rights?
More from SN: Are the Patriots at the top of your NFL Power Rankings?
"He has three rings, the first unanimous MVP vote, the single season passing TD record, a 16-0 regular season and many more records. Guys like Brady and Peyton are in a class of their own. Montana was great, but he also played in a different time. Guys weren't as big and fast. Put Montana in today's NFL and I don't think he gets his four rings." -- SN commenter njbruinspats
"As a Pats fan I am concerned that once again we appear to be a "chuck and duck" team that can't run the ball or play strong defense. We have not won any Super Bowls with this current style, and I think we will once again fold up when faced with a strong defense that can control the clock with a running game." -- SN commenter TorreroX
---
Is Tom Brady chasing down No. 1?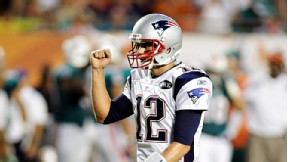 Maybe you think Joe Montana holds the unofficial title of best ever. Maybe you go for Dan Marino. Or maybe you think Tom Brady is already there.

---
Who gets the most credit?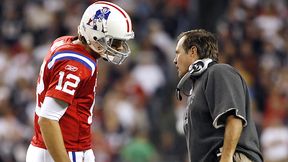 With Tom Brady looking on from the bench as a rookie, the Patriots went 5-11 in Bill Belichick's first season. It's safe to say things got better for both men.

---
How should Patriots fans feel?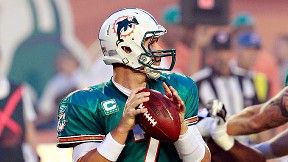 We know Brady is an all-time great, but is his demonstrating that a bigger deal than the Patriots making Chad Henne look like a legend?