September 13, 2011
Sep
13
The controversy surrounding the caps the Mets wore on the anniversary of 9/11 shows few signs of abating. The Mets made it clear from the start that MLB prohibited them from wearing caps honoring New York City first responders on Sunday night, but now Bud Selig reportedly feels the team threw the league under the bus by taking the criticism public.
"Dumb choice by MLB, but as a teacher, I can understand setting precedents. But still, dumb choice by MLB." -- SN commenter dbroer91884
"Leave it to Selig and his mighty band of morons to find a way to muck up something so simple. Heck, even the No Fun League relaxed on their rules to allow for this special memory. Bar none, the worst commissioner in all of sports: Bud Selig." -- SN commenter NotoriousRJF
---
Should caps be used as tributes?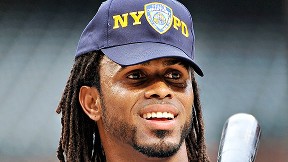 As Jayson Stark notes in the video above, MLB earlier denied a request by the Nationals to wear caps honoring the Navy SEALs killed recently in Afghanistan. Is a blanket prohibition the right call?

---
Is the controversy a big deal?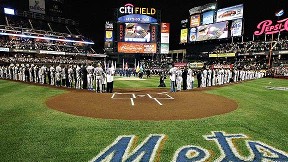 The Mets and Cubs still took time to honor and remember the victims of 9/11 before Sunday's game, so are we missing the point by focusing on the caps?