September 14, 2011
Sep
14
Much like the journey his pitches take to the plate, it took some time for Tim Wakefield to pick up his 200th career win, but the 45-year-old knuckleballer finally got there when the Red Sox needed it most in the heat of the playoff race. It sometimes seems like Wakefield could pitch for another decade, but will the age of the knuckleball go with him when he exits? More: Rank the greatest Red Sox pitchers | Rank the greatest knuckleballers
"Leader, professional, teammate. No matter how you describe Tim Wakefield, his performance, sacrifice and demeanor is exactly what I, when I coached Little League, was trying to impart to my young charges. Tim won't find the Hall, but Tim already has more character than many who did." -- SN commenter deyank
---
Is Tim Wakefield the last of his kind?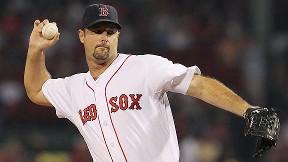 When it comes to the knuckleball, we've got Wakefield, 36-year-old Mets pitcher R.A. Dickey and ... well, that's about it. Is the pitch in danger of vanishing?

---
Will he reach No. 1 for the Red Sox?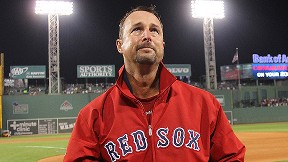 Talk about good company. Wakefield's 186 wins in a Red Sox uniform rank him just six behind Roger Clemens and Cy Young for the franchise lead.