September 14, 2011
Sep
14
Jerry Jones said Tony Romo's performance against the Jets in Week 1 marked one of the best performances the owner had seen out of his quarterback. Considering two late Romo turnovers greatly aided the Jets' comeback in a 27-24 win, that begs the question of how many times Jones has watched Romo play. But cheap shots aside, does Jones have a point about Romo's overall play?
"I love how two bonehead plays nullify three quarters of scorching the Jets secondary. Could he have thrown the ball away both times? Yes. So what happens if he does the smart thing on both plays and they lose anyway? He is still the scapegoat. I guess the problems in the secondary and special teams were his fault as well? I am not one for moral victories, but kudos to Romo for showing some heart." -- SN commenter MNF2K5
"To admit that Romo isn't their savior QB would be to admit failure. Jerry Jones simply will never admit that he is wrong. Until Dallas gets a true football personnel man they will continue to flounder." -- SN commenter killsing
---
The answer or the problem?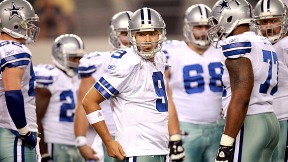 Few jobs come with more pressure than starting at quarterback for the Cowboys. Is Romo up to the challenge?

---
Does Tony Romo get treated fairly?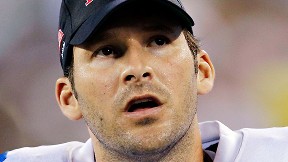 Does wearing the Cowboys uniform guarantee Tony Romo more praise than he deserves, more criticism or something in the middle?

---
What if there were an alternative?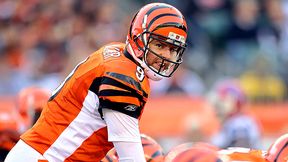 Romo got Jones' vote of confidence, and the Bengals don't seem inclined to do anything with Carson Palmer, but what about a hypothetical?