September 15, 2011
Sep
15
We imagine it's difficult to stay in the headlines in Wisconsin once the Packers start playing, but the Brewers may be getting a little too creative in their efforts. First, reliever Francisco Rodriguez grumbled about his role. Now Prince Fielder is using the final days of the regular season to effectively announce his impending departure. Imagine if the team wasn't in first.
"I feel bad for Brewers fans. This is the first great season in a long time for them. This just rains in their parade. Totally unnecessary and avoidable comment by Fielder." -- SN commenter KenM321
"Life is tough. Axford is the better closer. If K-Rod is so unhappy he can turn down the $$ Milwaukee is paying him, retire and go work at a 7-11. Axford keeps his mouth shut, gets the job done and has class." -- SN commenter JonsZX2SR
---
Is timing everything here?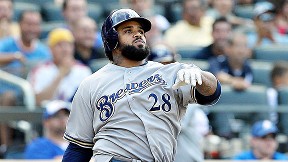 We've known Prince Fielder was going to test free agency, and we've known the Brewers were unlikely to find the money to keep him. Is his confirming that now a big deal?

---
Prince Fielder or Albert Pujols?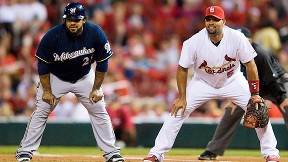 Pujols may be more of a lock for Cooperstown, but does age and relative cost make Fielder a better option in free agency?

---
Which one is Batman?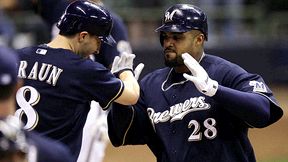 Fielder talked about breaking up his partnership with Ryan Braun, who the Brewers gave a long-term extension. Did they pick the right guy?

---
What about Francisco Rodriguez?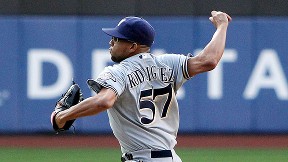 The Brewers talked about splitting saves when they acquired K-Rod, but John Axford has converted 39 consecutive chances, making him tough to displace.