September 20, 2011
Sep
20
To put Mariano Rivera's 602 saves in some perspective, consider that the guys in second and third on the active leaderboard, Francisco Cordero and Jason Isringhausen, have a combined total of 623. In other words, Rivera is going to have the all-time record to himself for a good bit of time. But if there is a consensus that he's the best closer of all time, where does he fit in the debate about the best Yankees of all time? Rank 'Em: Greatest Yankees
"I can't wait until he retires and Yankees fans actually have to watch the last three outs and bite their nails. Realize how good you guys had it because there will never be another Mo." -- SN commenter Knicks4evaman
"I am a San Diego Padres season ticket holder, a San Diego native and a lifelong Padres fan. ... With all of that being said, today, the greatest relief pitcher overtook Trevor. My hat's off to Mariano Rivera, a class act along with the Yankees fans who support him." -- SN commenter beattherams49
---
Derek Jeter or Mariano Rivera?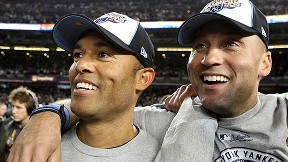 You've had nearly two decades to think about this one. Is the greatest closer of all time a greater legend in pinstripes than Jeter?

---
What about right now?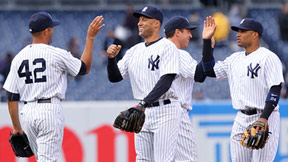 Jeter has come around after a slow start had people wondering if he was done, but as the postseason approaches, is he more valuable than the closer?

---
Better with the game on the line?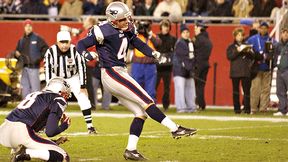 You didn't think we could go without a New York-Boston question, right? Adam Vinatieri also won a ring with the Colts, but he made his name as arguably the NFL's all-time clutch kicker.