September 21, 2011
Sep
21
We have not seen any reports of the Ivy League or Big Sky considering the University of Texas. Sorry, it just seemed like it would be easier to list the conferences not actively realigning. However, if the Pac-12 is to be believed, you can add it to the list. The latest domino to fall was the conference's announcement that it won't expand (add "for now" if you like) by adding Texas, Oklahoma or anyone else. Do you buy it?
"The SEC, ACC, and Pac are playing the hell out of the Big 12. They all know that they could not break the Big 12 in one hit, so what do they do? SEC poaches A&M which leads to OU and Texas rushing to the Pac-12. The Pac plays hardball which sends them back to the Big 12 having lost trust in the remaining members left in the conference. Now the real fun begins." -- SN commenter Message Board Lurker
"I TRULY hope this is the LAST time we ever have dealings with Texas or Oklahoma -- nothing against the fans there, but your administrators have ZERO integrity." -- SN commenter onewoodwhacker
---
Does this stop the dominoes?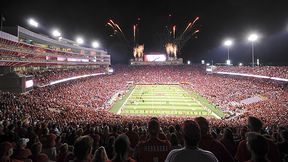 If the Pac-12 doesn't expand, the ACC holds at 14 and the SEC adds just one more team, the chaos could be over. But how likely is that?

---
Do you take Pac-12 at its word?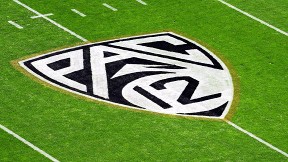 The Pac-12 and Texas reportedly hit a negotiating wall over sharing revenue among conference schools. But is expansion talk over or paused?

---
Is the Big 12 on firm footing?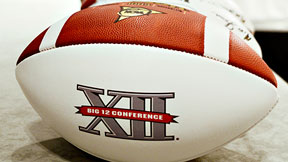 The Sooners still don't sound happy with the current state of the Big 12, and Connecticut's president skipped a Big East meeting while reportedly courting the ACC.

---
Do Oklahoma and Texas stay together?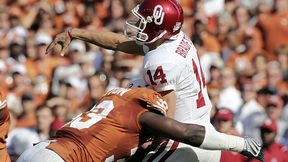 The Red River Rivalry dates back to 1900 (Longhorns fans will point out they won the first five meetings). Will the neighbors still be in football proximity five years from now?

---
What about Missouri's future?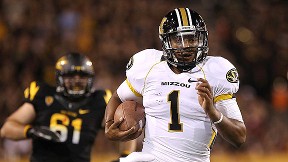 Just to complicate things, the Birmingham News reports Missouri informally agreed to join the SEC. If so, should the Tigers reconsider?