September 21, 2011
Sep
21
The next two picks after the Ravens took Haloti Ngata with the No. 12 pick in the 2006 draft? Kamerion Wimbley and Brodrick Bunkley. Talk about good timing. If you've heard from either Wimbley or Bunkley recently, let us know. There are no such difficulties locating Ngata, whose play for the Ravens earned him a five-year extension worth $40 million in the first two years and $61 million overall. Rank 'Em: Best players from the 2006 draft?
"I do think that Suh is a whole lot faster and more athletic, but depending on the type of front I like to run the majority of times, it would be tough to pick. But surely if I was running the 3-4, Ngata would be my pick all day long vs Suh!" -- SN commenter scitugy
"As a Steelers fan I hate this signing. As a football fan, this was needed by the Ravens and a very smart move not to drag it out. good job B-birds.." -- SN commenter wazeemar
---
Mulligan on the 2006 draft?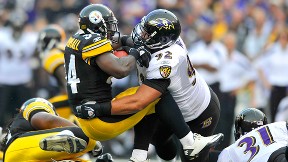 It seems safe to suggest neither Reggie Bush nor Vince Young will reign over the 2006 draft class, but could Ngata earn that title?

---
Ngata or Ndamukong Suh?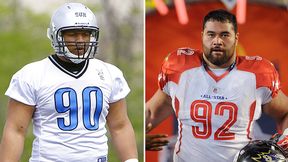 Ngata does his work as the nose tackle in a 3-4 defense, while Suh punishes offenses in a 4-3 defense in Detroit. Whom would you rather have?