September 23, 2011
Sep
23
The Cardinals wasted a golden opportunity in losing late against the Mets on Thursday, but neither the Braves in the NL nor Red Sox in the AL can feel comfortable about their leads entering a potentially wild weekend. Do you expect a clear picture by Monday morning?
---
Forecast for Red Sox at Yankees?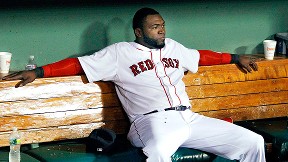 Friday: Jon Lester vs. Freddy Garcia
Saturday: Tim Wakefield vs. A.J. Burnett
Sunday: John Lackey vs. Ivan Nova

---
Forecast for Rays vs. Blue Jays?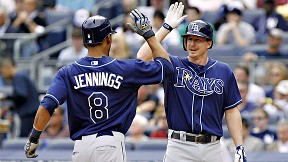 Friday: David Price vs. Brandon Morrow
Saturday: Jeff Niemann vs. Ricky Romero
Sunday: Wade Davis vs. Brett Cecil

---
Forecast for Angels vs. Athletics?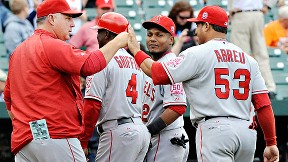 Friday: Jered Weaver vs. Gio Gonzalez
Saturday: Jerome Williams vs. Guillermo Moscoso
Sunday: Joel Pineiro vs. Rich Harden

---
Forecast for Braves at Nationals?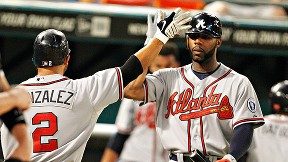 Friday: Tim Hudson vs. Stephen Strasburg
Saturday: Brandon Beachy vs. Chien-Ming Wang
Sunday: Mike Minor vs. Ross Detwiler

---
Forecast for Cardinals vs. Cubs?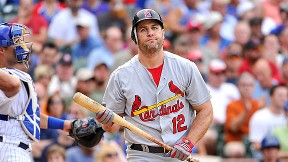 Friday: Chris Carpenter vs. Ryan Dempster
Saturday: Kyle Lohse vs. Rodrigo Lopezg
Sunday: Edwin Jackson vs. Casey Coleman

---
Forecast for Giants at Diamondbacks?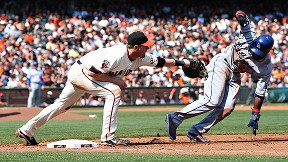 Friday: Eric Surkamp vs. Joe Saunders
Saturday: Matt Cain vs. Ian Kennedy
Sunday: Tim Lincecum vs. Josh Collmenter