September 26, 2011
Sep
26
Have defense, will travel. That seems to be the philosophy for LSU this season, and it has taken the Tigers all the way to the top of the AP poll. Saturday's win at West Virginia marked LSU's third big win away from home, joining a list that includes a neutral-site win against Oregon and a road win at Mississippi State. But are the Tigers the best team now and for the long run? Rank 'Em: Is LSU your No. 1 team?
"Not surprised that LSU jumped OU. I am surprised that Alabama didn't pass them both. Thought they looked best against a highly ranked opponent. LSU should have killed WV, but they didn't." -- SN commenter Calfirebird1960
"Can somebody please explain who gave Boise State a vote for the top ranked? They have not beaten anybody good. Schools like LSU and Alabama are much better than UGA is. Them two schools would put a hurting on BSU." -- SN commenter Papabear201174
---
LSU vs. Oklahoma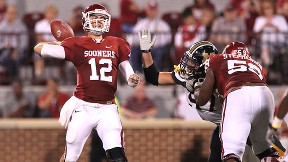 Oklahoma beat Missouri a week after a big win at Florida State, but it still dropped to second in the AP poll, losing 25 first-place votes.

---
LSU vs. Boise State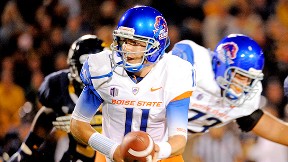 Boise State received one first-place vote in this week's AP poll and has scored at least 35 points in all three wins so far this season.

---
LSU vs. Alabama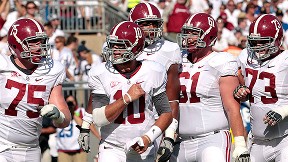 We don't need to make this one a hypothetical, since the Tigers and Tide will meet in Tuscaloosa, Ala., on Nov. 5. Will home field rule?

---
LSU vs. the field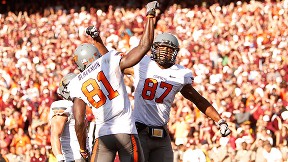 Only four teams received first-place votes in the AP poll, but what about the other undefeated top-10 teams? Could Oklahoma State's potent offense best LSU's defense?