September 28, 2011
Sep
28
Most NFL fans are still dreaming of February in Indianapolis, site of Super Bowl XLVI. But at least some fans in Indianapolis have turned their attention to New York in spring, site of the NFL draft. With Peyton Manning out and the Colts floundering at 0-3, it's easy to start dreaming of drafting Andrew Luck. If you are a fan of the Colts or any team with seemingly limited prospects this season, when do you start rooting for short-term failure?
"Wouldn't it be wonderful for Broncos fans if Luck pulls an "Elway" -- you know, getting drafted by the Colts and refusing to play there, then arranging a trade to Denver? Hey, those Stanford ties might run deep." -- SN commenter diehardnr1
"Football is not just for the Super Bowl. The fans are who pays your salary. If they were to intentionally tank for the "future" then don't take any fan's money until the future. We pay for a product, and tanking is not giving us our money's worth." -- SN commenter coupedogg2022
---
How soon is too soon?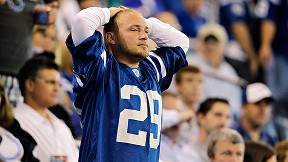 Even some fans of the Chiefs and Colts may have optimism left. But what would your mindset be with Luck on the horizon and losses mounting?

---
What about after Thanksgiving?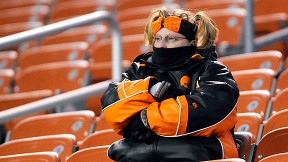 It's Week 14 and your team's playoff hopes died long before the turkey went in the oven for Thanksgiving. Is it all right to root for the future by rooting against the present?

---
Is Luck worth all the fuss?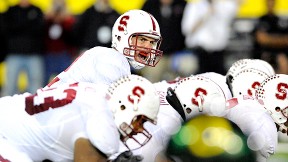 Luck has thrown for 786 yards and eight touchdowns in his first three games for Stanford, not bad considering all three games were effectively over early.

---
How do you define tanking?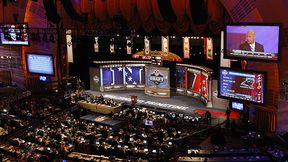 Punting on second down? Definitely tanking. Playing a McCown at quarterback? Debatable. But is sacrificing your chances for success in order to evaluate talent tanking?