On at least one specific count, the answer to the question above is affirmative. Tom Brady threw two touchdown passes in a 31-19 win against the Raiders, enough to move him past Joe Montana for ninth in NFL history. Brady was modestly having none of the comparisons after the game, but is he ahead of Montana in your all-time rankings?
"I think its time to take the genius label away from Belichick. His defense has been horrible for years now. Tom Brady is the real reason the Pats are able to win anything." -- SN commenter thabrandon
---
Tom Brady or Joe Montana?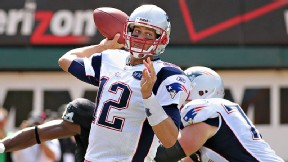 We're confident Brady has a greater legacy than No. 8 on the all-time TD list, Vinny Testaverde, but has the Patriots' star eclipsed Montana?

---
Tom Brady or Aaron Rodgers?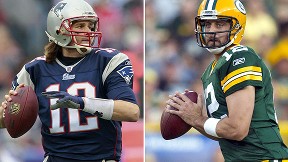 Even as Brady improves his credentials in the discussion of the best of all time, has Aaron Rodgers surpassed him in the present?

---
With a little help from his friend?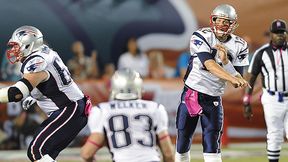 Brady has targeted Wes Welker 11 more times than any other quarterback has targeted a receiver, but is it the NFL's best partnership?