The Packers rolled to a Super Bowl championship last season and appear headed back for more this season. Wisconsin rocked Nebraska and Camp Randall Stadium last week to solidify the Badgers as title contenders. Are the Brewers next as Wisconsin takes over the world of sports? It will require a Game 5 win against the Diamondbacks.
"If the Crew lose this game it will be one of the biggest CHOKES ever! All that swagger. They are the better team by far and they can't be beat at home!" -- SN commenter packerbob74
"Kennedy doesn't have to lose the game for the Dbacks to lose. Gallardo's performance will have more impact on the game than Kennedy's. If the game is tied or within one run after six, the Brewers win." -- SN commenter maverick8948
---
Ian Kennedy or Yovani Gallardo?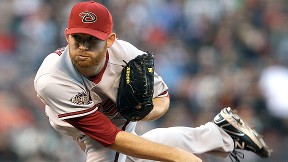 Kennedy went 21-4 in the regular season but allowed eight hits and four runs in Game 1, while Gallardo allowed just one earned run in eight innings in the opener.

---
Momentum or a familiar environment?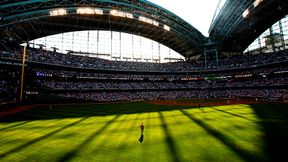 The Diamondbacks piled up two grand slams and an 18-7 advantage in runs to even the series, but is that more valuable than a season of success at Miller Park?

---
Root, root, root for the home team?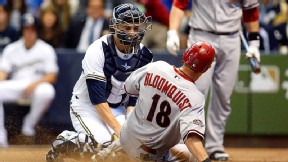 The Brewers were SN's favorite NL team when the playoffs commenced, but have the Diamondbacks won you over by rallying from a two-game hole?

---
How do you pick your poison?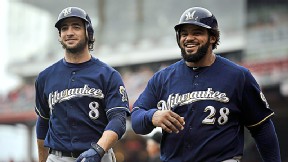 Ryan Braun and Prince Fielder have combined for seven RBIs and 23 total bases this series. With the game on the line, how do you deal with them?