Speaking of dream seasons going awry in Philadelphia ... Michael Vick wasn't talking about the Phillies when he put an end to "dream team" talk, but the sentiment would still apply if the Cardinals win Game 5 at Citizens Bank Park. Will Roy Halladay save the day for the Phillies and officially start the clock on the Albert Pujols watch?
"Whatever happens in the game ... the Phillies fans that are there (including me) have to be 100 percent supportive of the team and be going nuts the whole game to utilize home-field advantage to its fullest extent." -- SN commenter Mja10178
"I am a Phils fan. I say good on the Cards for making it a series and roughing up two very good pitchers. Smart money says Halladay at home. But all bets are off. I agree ... if the Cards can beat Halladay tomorrow then they deserve the series. Beating Cliff Lee, Roy Oswalt, and Roy Halladay, good on 'em." -- SN commenter winallen
---
The best counter to Roy Halladay?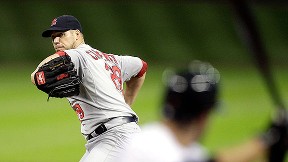 As recently as July, SN rated Roy Halladay as the best pitcher in baseball. But if not Halladay's equal, is Chris Carpenter the best counter among NL playoff aces?

---
How do you define adversity?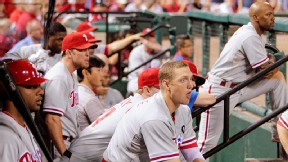 Few crowds make life tougher for visiting teams than those in Philadelphia, but is the pressure on the team picked by so many to win it all?

---
Root, root, root for the home team?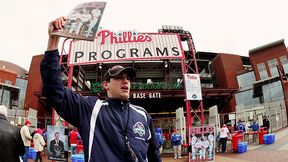 Do you want to see a Phillies pitching staff touted as one of the best of all time pitch deeper into October?

---
The long goodbye for Albert Pujols?
We'll go through this all over again if the Cardinals win, but if they lose, might this be the last time we see Albert Pujols in this uniform?