It's not often the quarterback of a losing team who completed fewer than half his pass attempts is a big story, but, well, Tim Tebow isn't most quarterbacks. Tebow replaced an ineffective Kyle Orton at halftime of Sunday's loss against the Chargers and led a comeback that ended only when his final pass fell incomplete in the end zone on the game's final play.
"Tebow brings excitement to Denver in a way Orton cannot. Part of it is hope, but it's mostly just the unknown. However, if he shows he can make plays and be competitive, it'll be a lot like Cam in Carolina. Not a lot of wins but growing and learning experiences while having fans on the edge of their seats." -- SN commenter daspot
"I think this is long overdue. ... I think he has some unique tools and abilities that defenses will have to account for, and he can stretch the field to Lloyd and Decker much more than Orton could ever think about doing." -- SN commenter MoreheadMBA22
---
Did Tim Tebow pass his audition?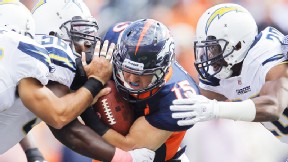 Tebow completed only four passes, but one went for a touchdown. He also picked up 38 yards and another touchdown on the ground.

---
Is it time for a full-time change?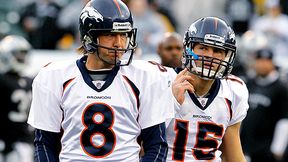 Considering the Broncos are 1-4, winning now may not be the only consideration. But is Tebow the best option on that front?

---
Does everyone have an opinion?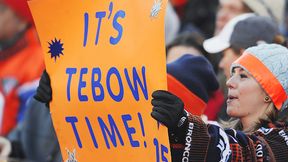 Fans of the Broncos, like those of the Florida Gators before them, seem to like the guy, but where does SN stand on Tebow?