We saw what happened when the Colts lost their franchise player, but are the Penguins offering a counter to that lesson? The Penguins improved to 3-0-1 with Tuesday's win against the Panthers and did without Evgeni Malkin for a second consecutive game. Not bad considering they were already without Sidney Crosby, right? Rank 'Em: Your NHL Power Rankings?
"Same old, same old. No Kid, no Geno, and the Pens still win. At least this team has plenty of experience without their stars. Might as well let Sid and Geno sit out until after the All-Star break, so we know they're healthy, and have them running at full go come playoffs." -- SN commenter lm_pruitt
"The Penguins will be good, but will not win the Cup without Malkin and Crosby healthy. Period." -- SN commenter Busy Barz
---
Break up the Penguins?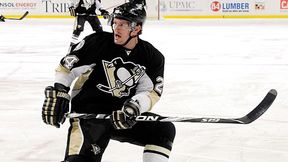 Without Crosby and with a limited Malkin, the Penguins have goals from 10 players through four games, including three from professional agitator Matt Cooke.

---
Still a championship foundation?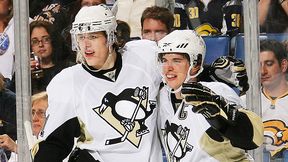 Crosby and Malkin guided the Pens to the Cup in 2009, but Malkin has missed a bunch of games in recent seasons and Crosby's post-concussion issues are well known.

---
Does Thursday's game still matter?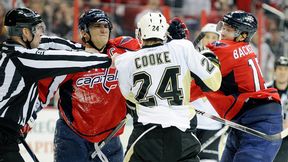 The Penguins and Capitals renew their rivalry Thursday, but if Crosby isn't on the ice to battle Alex Ovechkin, is it still a rivalry that matters?