If there are two things Massachusetts is known for it's the Red Sox and, well, witch hunts. Jon Lester brought up the latter, thankfully not of the Salem variety, in responding to criticism that included the clubhouse actions he was reportedly a part of alongside Josh Beckett and John Lackey. Are you buying Lester's defense?
"I think Lester wanted to support his manager and clear his teammates names. Not sure he succeeded at either, but his intentions seemed good." -- SN commenter mckayg12
"He admitted he was wrong, but at the same time, all the side stories were not contributing factors because they were a way of life, and have been for every team since the beginning of baseball. He admitted to stinking, which is refreshing for a big time athlete to admit he sucked for a year and is actually more hungry for next year to come back strong." -- SN commenter devin2987
---
Is this a witch hunt?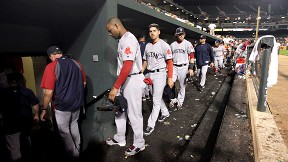 Lester, Beckett and Lackey weren't good in September, but then again, neither were the Red Sox in the dugout. Are all of them being scapegoated?

---
Was it at least Sam Adams?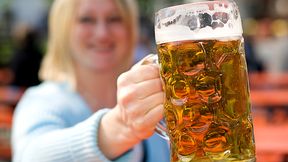 Lester played down reports of clubhouse beer drinking, suggesting it was just an occasional ''ninth-inning beer rally'' beverage.