University of Houston quarterback Case Keenun broke former Texas Tech quarterback Graham Harrell's NCAA record for career touchdown passes early in the second half of a 73-34 win against Rice on Thursday night. By the time it was over, Keenum came close to the single-game record, finishing with nine touchdown passes against the Owls.
"The kid had a great game. However, it was against a team that has a D that is worse than the Minnesota Vikings and Miami Dolphins! What I don't understand is here we have Houston that is 8-0 and 4-0 in C-USA conference play. They are ranked No. 17, while Boise St. is ranked in the top 5 and doesn't come close to playing the type of team Houston plays!" -- SN commenter wallab50
"Keenum is out to set records. Rice was just another team for him to build stats on. If Rice wants to complain, then how about they do better than pleading with Keenum to throw touchdowns? The coverage during that game was just miserable." -- SN commenter BlackfangLeopard
---
Case Keenum or Kellen Moore?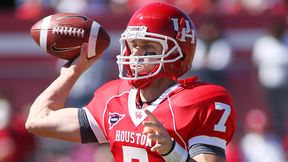 Boise State's Kellen Moore needs one more win to have one major record all to himself, but is Keenum's newest record the gold standard of college quarterbacking?

---
Will Keenum get a trip to New York?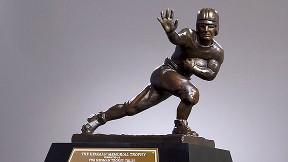 Keenum received just three fifth-place votes in ESPN.com's Heisman Watch this week, but that was before the huge night against Rice.

---
A record marred by poor sportsmanship?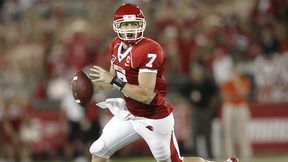 Keenum's ninth touchdown pass came with a 32-point lead in the fourth quarter. It was a short pass that Patrick Edwards ran with, but was it running up the score?

---
Should the BCS come calling?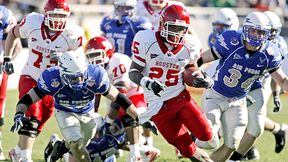 The Cougars are the undefeated team few are talking about in the BCS picture. They beat UCLA, North Texas, Louisiana Tech and Georgia State out of conference.